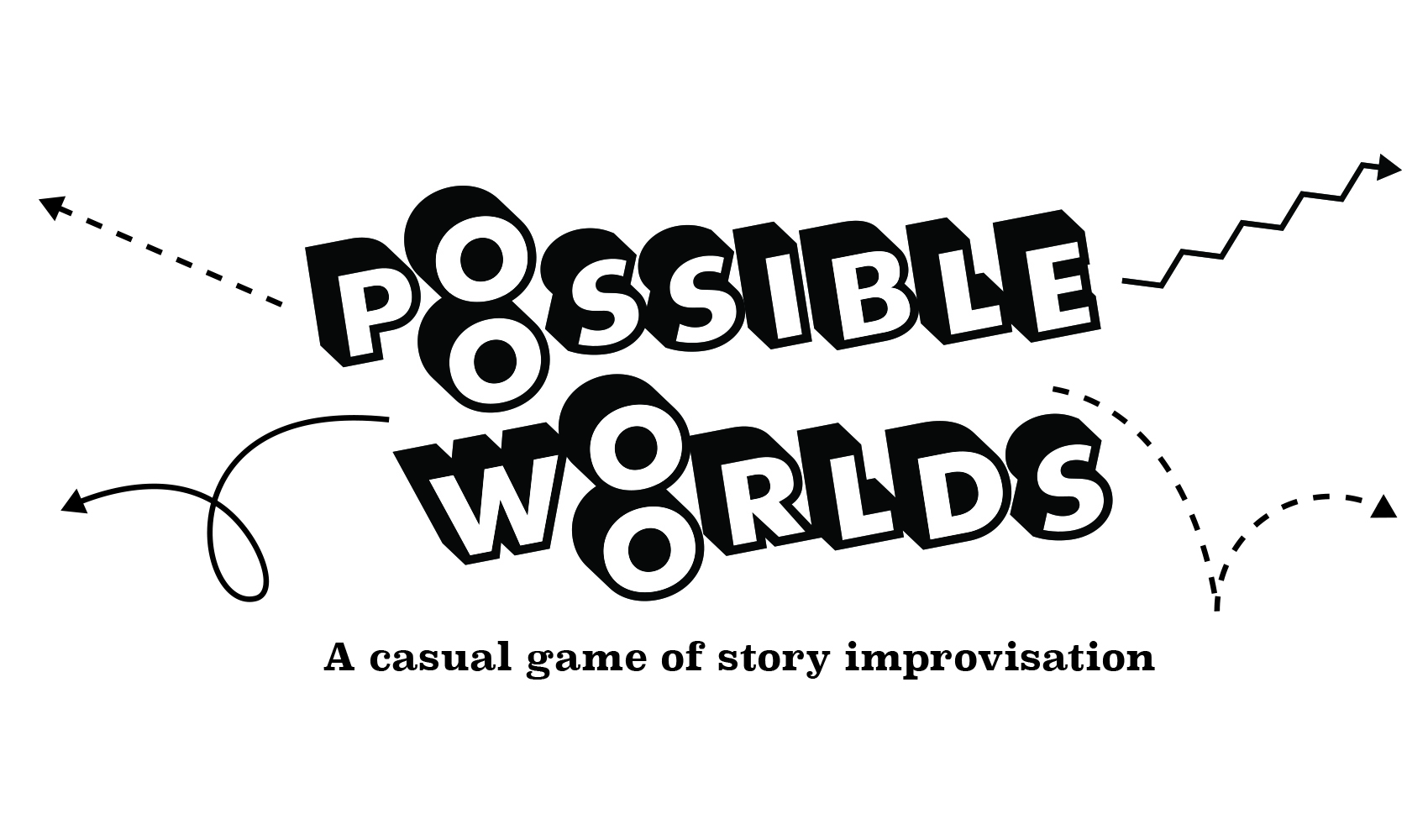 Possible Worlds
Possible Worlds is a card game for 2-4+ players about improvising stories on the spot. Players use a series of cards with prompts and aphorisms to narrate a nice story.

Throughout the game players can interfere with others' stories using Flavour Cards, adding more information that has to be included in the story, making the improvisation richer but also more difficult.
In addition to the prompts, each player is assigned a secret role that they'll have to follow throughout their story. The real fun are the stories that people come up with but the players that manage to tell both the best story and keep their roles hidden win!
There's also a zip file that comes with blank templates to make your own cards! Enjoy improvising.
Download
Click download now to get access to the following files:
01 Rulebook - Possible Worlds PnP.pdf
6 MB
02 Situation Cards - Possible Worlds PnP.pdf
383 kB
03 Role Cards - Possible Worlds PnP.pdf
2 MB
04 Decision Cards - Possible Worlds PnP.pdf
1 MB
05 Flavour Cards - Possible Worlds PnP.pdf
1 MB
06 Starter Pawn Set - Possible Worlds PnP.pdf
1 MB
Possible Worlds Blank Card Templates.zip
5 MB